Welcome to DC – Publicly Progressive, Privately Keeping Its Privilege – The 74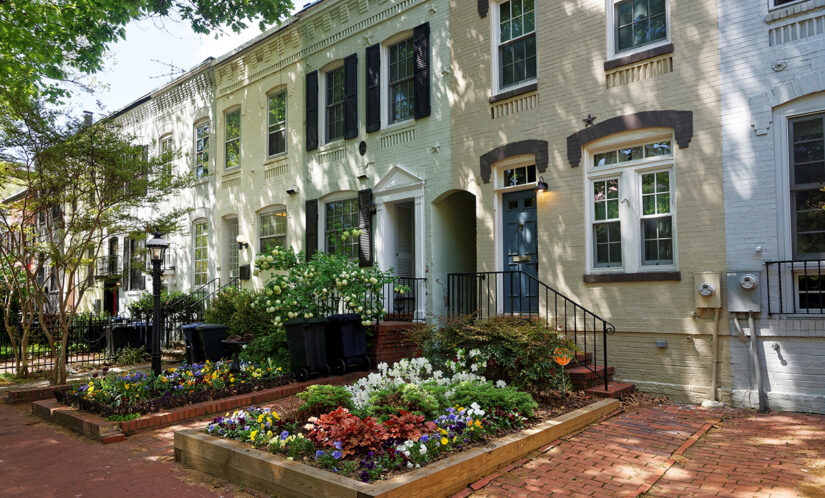 register here for The 74's daily newsletter. Donate here to support The 74's independent journalism.
This summer will mark 15 years since I moved to Washington, D.C. Spending so much time in one place makes a person reflective – given how Maryland commuters drive heremy bike and I may not be too old anymore.
How to explain the District? When friends elsewhere ask about my adopted hometown, I often tell them that, for better or for worse, "Washington, DC is a very serious city for very serious people who think very serious things. ". Forget the grim fiction you've seen on political TV shows, ignore the empty rhetoric of candidates who rail against the federal government they're supposed to run – this is a city that runs on a dumb, earnest, civic faith in the public service, public debate, public sector… in the public.
But it's also a city like so many others in the United States: a hub of consolidation of well-paying jobs and economic power, inexorably attracting waves of privileged newcomers. Here, like in New York, Seattle, Austin, San Francisco and Oakland and so many other places, new housing construction isn't keeping pace, so there's a corresponding undertow displacing the city's longtime residents. . Between its still-hot housing market and an almost universally unaffordable childcare ecosystem, DC is heading toward a future where an upper-middle-class income can become a prerequisite for any family trying to live — and stay — in the city.
This is DC in 2022: a city of kind-hearted progressives intertwined between their open-minded public ethos on the one hand, and the increasingly tense pressures shaping the privacy of families on the other.
A recent survey from SocialSphere researchers puts some data on these thoughts. Compared to respondents from nine other states included in the survey (and the national average), DC residents were the most politically engaged, the most sensitive to national politics, and the most likely to identify as progressive. They were more likely to respond favorably when asked about Dr. Anthony Fauci, director of the National Institute of Allergy and Infectious Diseases, and local DC public health officials.
They were most likely to rate US public schools as good or excellent and to have a favorable opinion of the local school authorities. They were the second most likely to respond favorably about local teachers (behind Missouri). They were — by far — the most likely to endorse a hypothetical proposal to overhaul school funding to send more resources to schools serving low-income children and children of color.
Basically: Even amid the turmoil of American politics in our present day, my DC neighbors have retained their strong faith in public institutions. Asked about the pandemic's impact on children, 52% of DC respondents said children were "disadvantaged" in the short term, but would likely catch up over time. Again, this result was the most optimistic in the poll, compared to any of the nine states included.
And yet, it is difficult to reconcile this discourse with the path traveled by the city. Construction of new housing is lagging behind demand – especially denser and/or affordable units. Efforts to solve this problem are almost always met with opposition from most privileged owners. The booming housing market maintains racial and socio-economic segregation in the city. According to an Urban Institute school segregation measurement tool, the demographics of just one school, Deal Middle School, which is the primary college serving DC's affluent enclaves west of Rock Creek Park, produces nearly 16% of citywide racial school segregation. By bringing a large segment of DC's white (and largely wealthy) families into its listing, Deal makes the rest of the city much more segregated.
How is it possible? How does a family enter Deal? It's simple! They buy a house in one of the neighborhoods that have guaranteed right access to elementary schools that directly feed Deal. Except that the median price for a three-bedroom single-family home in those particular neighborhoods was north of $800,000 in 2015, before the pandemic supercharged the housing market in DC. So, unsurprisingly, a quick search of real estate site Redfin reveals that the current median price for a three-bedroom home within Deal limits is $1.2 million.
So, of course, the corresponding elementary schools in those neighborhoods — disproportionately white and gold campuses like Janney (contributing to 4.1% of DC's school segregation), Lafayette (4%), Murch (2.6%) and Hearst (1.1%) – all add to the problem. Affordable housing is almost non-existent near these treasure troves of privileges.
This is us, DC: bleeding hearts and sharp elbows. A city increasingly dominated by a crowd of relatively privileged crusaders working to make the world fairer, better, safer, cleaner…while struggling to retain our ability to sustain and pass on our benefits to our children. We will do almost anything to make our city more open, fair, progressive and tolerant – decriminalize various drugs, implement paid family leave, push for more bike lanes, etc. – as long as it does not significantly influence our ability to buy access to predominantly white, affluent neighborhoods and schools. Yes, we're drifting, trying optional tweaks to the edges of our school enrollment policies to make them a little fairer, a little less representative of the massive gentrification stream that's changing the city's demographics.
It almost sounds like a cruel joke: In 20 years, DC may well have the fairest, most progressive and equitable public policy systems in the United States…and will have displaced most of its communities of color and residents low-income people who may have benefited from them.