Poor supply hits Arhtiya revenue, down 80% for some | Chandigarh News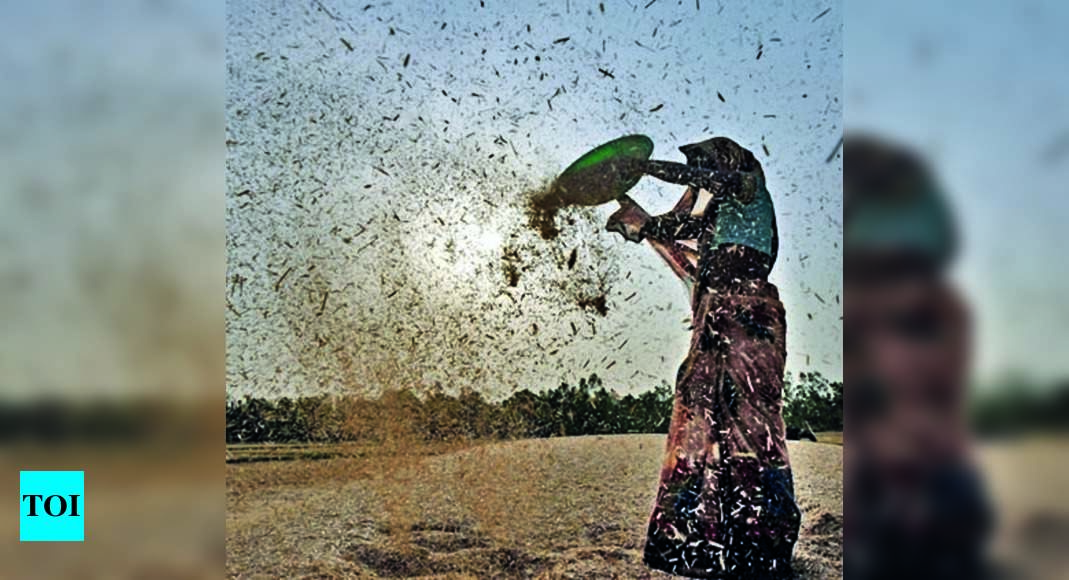 Chandigarh: The low inflow of wheat for public procurement in Haryana has not only left agencies worried about their target but has also impacted the prospects of agents on commission. In total, the state only met 48% of the supply goal for the season. Even the announcement of extending supply dates to May 25 failed to meet the target.
Surveys revealed that up to Saturday, Haryana had purchased 42,77,292.3 tonnes of wheat against last year's purchase of 84,93,145 tonnes. The government had set a target of 90 tons and more for this year. Relying on brokerage, arhtiyas are also eagerly awaiting repayment of debts given to farmers. Normally, farmers repay or obtain loans adjusted according to the yield of their crops. Even though the government has started Direct Bank Transfer (DBT) for farmers, the concept of taking a loan from commission agents continues.
Sources said farmers had preferred to sell their produce to private actors or stored grain at home in the hope of getting a better price from the companies. "On average, I would get brokerage fees for around 10,000,000 bags. But, this year, I haven't crossed 1.25 lakh bags. What to talk about getting brokerage, I'm not expecting anything now Even farmers who normally came to settle accounts are now talking about repayment after the paddy season," said Lakbir Singh, an arhtiya from Ismailabad. "As a result, we now depend on borrowing from the open market to meet our needs. ", he added.
Bajrang Garg, Haryana Pradesh state chairman Vyapar Mandal, said the arhtiyas get a 2.5% commission on buying wheat and this time only half of the wheat was bought compared to to last year. In such a situation, 50% of the
income
of the arhtiya was reduced. At the same time, the expenses of the arhtiyas increased, which led to greater losses. He said that due to the drop in wheat purchases, workers, contractors, embroiderers and wheat cleaners have also suffered a loss of wages.
Satyaprakash Arya, an arthtiya from Hisar New Grain Market, said last year he bought seven lakh bags of wheat, but this time the figure was only one lakh. "Many arthiyas lost up to 80% in brokerage," he said. Sandeep Malik, an arhtiyas from Jind, said grain markets have received 30% less wheat harvest this season. "The decline in production has led to an increase in debt for farmers, as they have not paid the arhtiyas in full. Farmers used to go into debt with arhtiyas and pay them off after selling their crops to mandis, but due to unfavorable weather conditions and the first heat waves, they had to suffer losses," he said. -he adds.