Northwestern investigates COVID-19: Omicron, vaccines, pediatric complications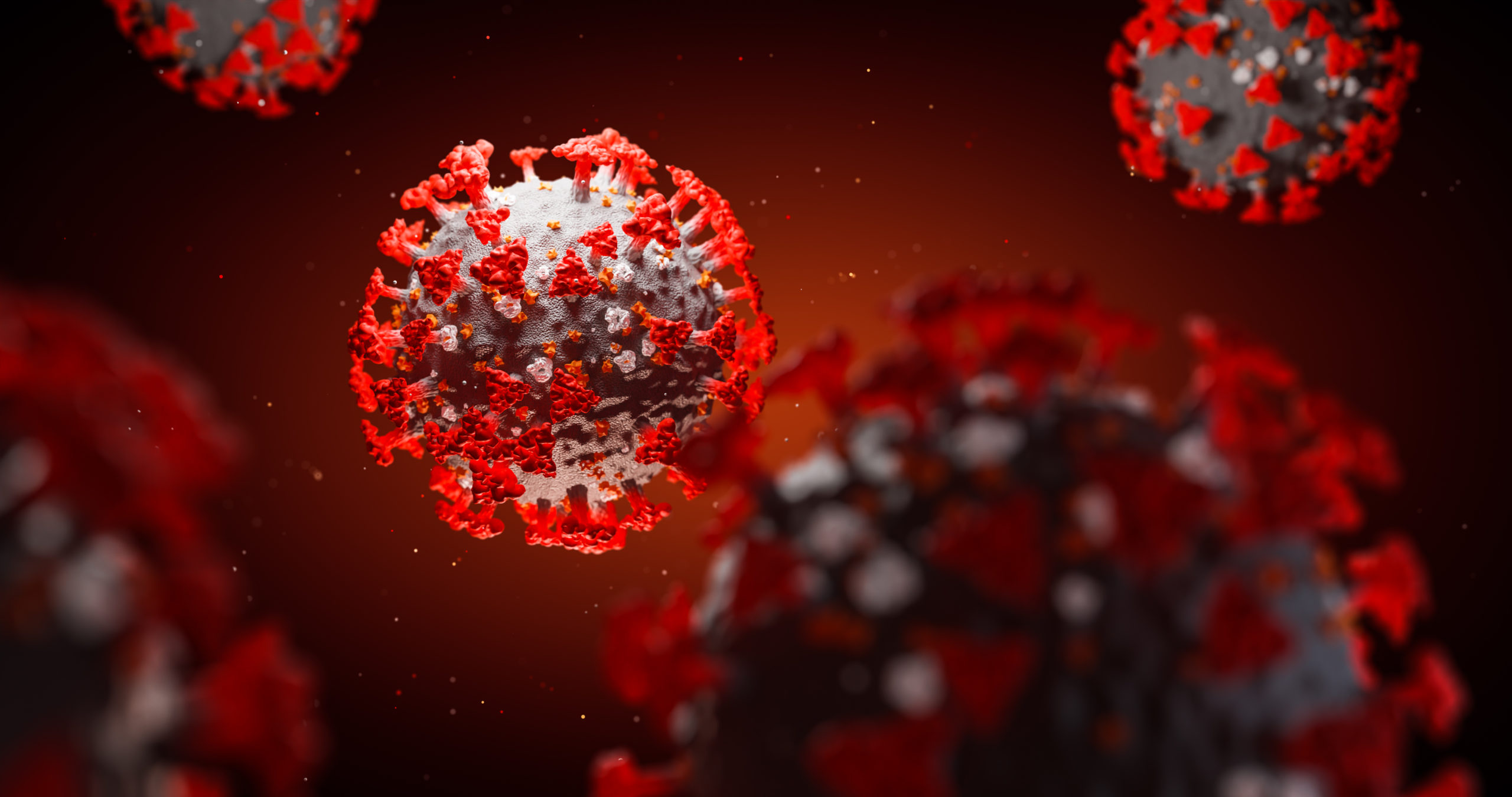 Northwestern Medicine investigators continued to examine COVID-19, from the impact of prone positioning during treatment to vaccine protection against the Omicron variant in children.
Omicron: fewer side effects, but also new dangers
According to a comment published in The Lancet.
"One of the most obvious dangers of Omicron is its ability to transmit so efficiently that it can reach a significant portion of the population, so it can reach high-risk populations more easily," Ramon Lorenzo-Redondo said. , PhD, assistant professor of medicine in the Division of Infectious Diseases and lead author of the commentary. "In fact, the United States experienced its highest spike in hospitalizations during the Omicron expansion despite its lower inherent severity."
The winter wave of Omicron is over in the United States, but new virus lines such as Omicron's BA.2 subvariant pose a renewed threat. While mRNA vaccines still offer significant protection against hospitalization and death, many low-income countries have little access to expensive and capricious mRNA vaccines, and new variants will continue to mutate from the original COVID-19. to escape the vaccine or naturally. acquired immunity, according to Lori Post, PhD, Buehler Professor of Geriatric Medicine, director of the Buehler Center for Health Policy and Economics at the Institute of Public Health and Medicine (IPHAM) and lead author of the commentary. This can lead to a vicious cycle, she said.
"Fortunately, negative results are down with Omicron," Post said.
"Unfortunately, so many people are catching it that it will lead to new variants of concern, and many low-income countries have not been vaccinated, which will allow the proliferation of new variants that may be more transmissible and could lead to severe increased regionally due to the lack of vaccine-induced immunity and subsequent global expansions of these new variants.
Lying position and COVID-19
Interventions to increase recumbent positioning in COVID-19 patients with low blood oxygen levels did not improve outcomes, study found in the journal BMJ.
According to Melissa Bregger, MD, assistant professor of medicine in the Division of Hospital Medicine and co-author of the study, patients' adherence to prone positioning was poor and contributed to the early termination of the trial.
"Simply asking a patient to lie on their stomach as much as possible was not helpful," Bregger said.
Prone positioning has been part of clinical practice since the 1970s and is considered the standard of care for mechanically ventilated patients with severe acute respiratory distress syndrome. Several observational studies have examined the effectiveness of prone positioning in non-intubated patients with COVID-19, finding mixed results.
The current study recruited nearly 250 patients from 15 hospitals in the United States and Canada, measuring a primary outcome of in-hospital death, mechanical ventilation, or worsening respiratory failure. Patients randomized to the prone position were recommended to adopt a prone position four times a day (up to two hours for each session) and encouraged to sleep in the prone position at night.
At the time the trial was stopped, investigators did not observe any improvement in the risk of death or mechanical ventilation, nor did they see any improvement in oxygenation.
Importantly, the overall time spent in the supine position per day was lower than predicted, which partly explains the difficulty in keeping patients in the supine position, Bregger said.
"One of the key takeaways is the difficulty of getting patients to adhere to prone positioning," Bregger said. "Future studies are needed to examine interventions that improve adherence to prone positioning,"
This study was funded by St Michael's Hospital Innovation Fund, Sinai Health Research Fund and Sunnybrook Health Sciences Center Alternate Funding Plan Innovation Fund.
Pfizer Protection against Omicron in children
According to a study published in the New England Journal of Medicine.
Protection against hospitalization was slightly lower during the period when the Omicron variant was dominant, but still reduced the risk of omicron-associated hospitalization by two-thirds in children aged 5 to 11 years.
"The takeaway from this study is that vaccination protects against potentially fatal SARS-CoV-2 infection in children," said Bria Coates, MD, '08, '11 GME, assistant professor of pediatrics at the Division of Critical Care and co-author of the study. "We must continue to encourage vaccination in children and support easy access to vaccination for all our patients. »
Investigators recruited patients with and without COVID-19 from 31 hospitals across the United States, or nearly 3,000 patients in total. 25% of patients with COVID-19 had severe disease.
The efficacy of the vaccine to prevent hospitalization during the Delta and Omicron periods combined was approximately 80% for children over 11 years of age. However, the Pfizer-BioNTech mRNA vaccine was significantly less protective for Omicron than the Delta variants: 92% effective versus only 40% effective.
Acute upper respiratory tract infection in children with Omicron
According to a study published in JAMA Pediatrics.
Clinicians should be aware of this higher rate of upper respiratory tract infection (UAI), according to L. Nelson Sanchez-Pinto, MD, assistant professor of pediatrics in the Division of Critical Care and co-author of the study.
"Omicron overall caused milder disease in most people, but the high number of infected children resulted in a significant number of UAI cases – with its associated increased risk of severe disease – even though these represented a small fraction of all children infected," said Sanchez-Pinto, who is also a professor of preventive medicine in the Division of Health and Biomedical Informatics.
The study used the National COVID Cohort Collaborative (N3C) to screen children under 19 with a positive test result and UAI diagnosis. Rates of SARS-CoV-2 positive IAUs increased between the pre-Omicron and Omicron periods, from 1.5% to 4.1%, respectively.
This may be due to the differential replication pattern seen in Omicron compared to earlier variants – Omicron replicates more efficiently in the airways and less efficiently in the lungs compared to Delta, according to the study.
New disease patterns can emerge with new variants, and such findings can help put clinicians on edge, Sanchez-Pinto said.
"Even if the overall percentage of children with severe disease is small, the absolute number of those most severely affected will be directly correlated to the absolute number of cases overall, and we know that some variants of COVID can be incredibly transmissible and contagious," Sanchez-Pinto said.
This study was funded by the Eunice Kennedy Shriver National Institute of Child Health and Human Development (R01HD105939-01S1).