Live Updates: Russia's War in Ukraine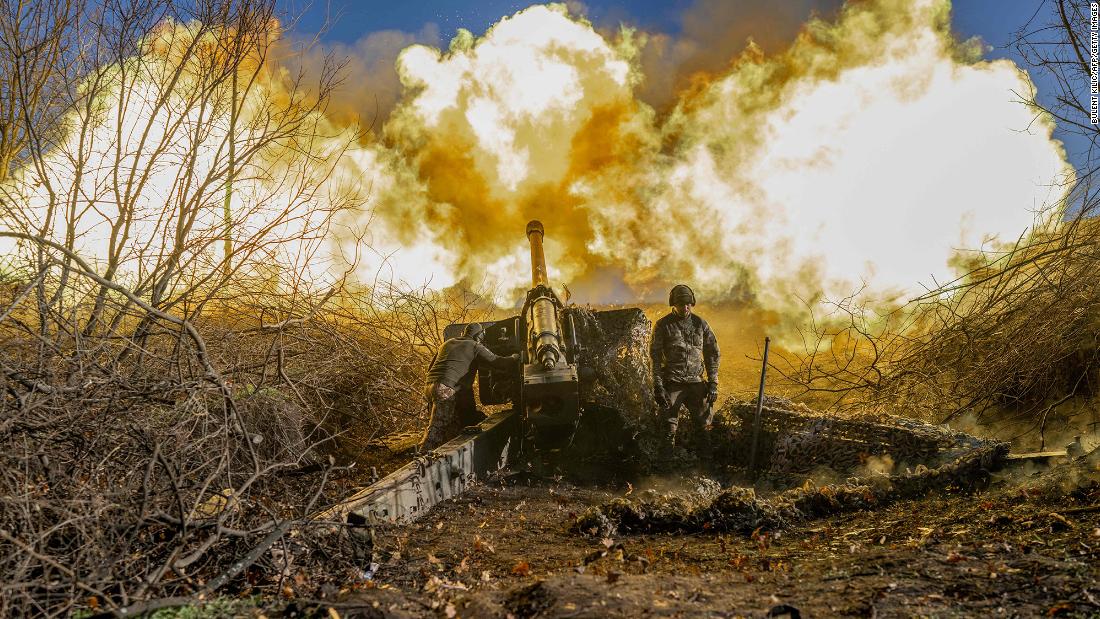 Amid heavy fighting in parts of Donetsk and Luhansk regions, Ukrainian President Volodymyr Zelensky said "the situation is complicated along the entire front line".
In his daily video address, Zelensky said that "fierce positional battles continue in some areas, and the situation is particularly difficult in the Donetsk region. The activity of the occupiers there remains at an extremely high level – dozens of 'attacks every day'.
He said that the Russian forces "suffer extremely high losses, but their order has not changed – to reach the administrative borders of the Donetsk region. We are not giving up a single centimeter of our land there. And I thank all our heroes who hold positions in Donbass."
In the southern Kherson region, Zelensky said Ukrainian units were acting "carefully, thoroughly and in the interest of liberating our entire territory." We are reinforcing our positions, breaking Russian logistics, constantly destroying the potential of the occupiers to keep the south of our country. in occupation."
Zelensky said work was continuing to restore normal life to the liberated areas. In two districts of the Kharkiv region, he said, "more than a thousand households have regained their gas and electricity supply".
Across the country, repair work continued on energy facilities, he said.
"As of tonight, around 4 million Ukrainians in 14 regions and the city of Kyiv have been cut off from the electricity supply. But the majority of them are subject to stabilization, not emergency, blackout schedules. The schedules implement 12 hours of power cuts per day.
To deal with the energy crisis, Zelensky said that imports of necessary goods during the heating season will be exempt from VAT and import duties. "This should simplify and reduce the cost of supplying generators, batteries, transformers and other similar equipment for Ukraine's energy and heat supply," he said.